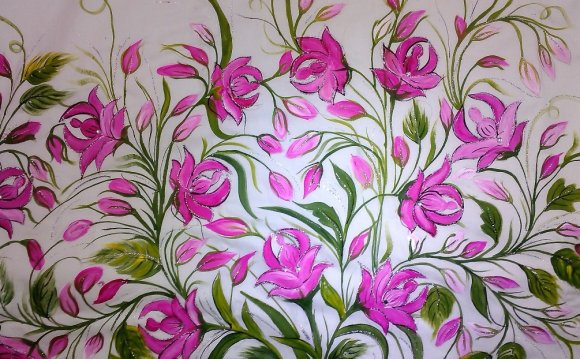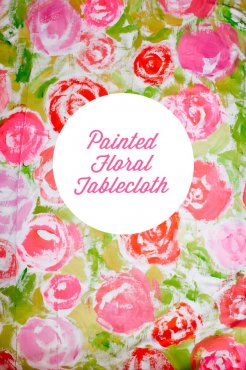 After making this painted Polka Dot Tablecloth last week, I've been inspired to test the process with different patterns and colors. We made this tablecloth based on some vintage fabric I had in my fabric stash. We had Paul mix up a few colors and I'm so pleased with the way it turned out! The process took only a few hours because the pattern is so abstract and imperfect. I can't wait to use it at my next party!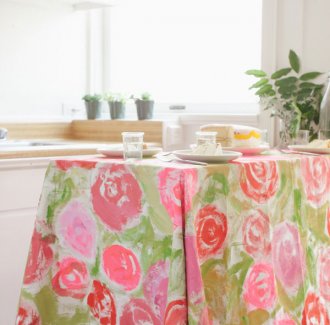 Click through for instructions.
Materials: Fabric Paint, Cotton Tablecloth, Large Plastic Drop Cloth, Large Paint Brushes, Paper Plates
Step 1: Lay out the drop cloth and place the tablecloth on top.
Step 2: Mix your paint colors, one on each plate (colors and mixes below.)
Step 3: Begin painting. Start with the flowers, being sure to space the different colors evenly. Paint loosely and with confident strokes. The less you think about making them look perfect the better they will turn out!
Step 4: When you have enough flowers, start adding in the green leaves. Again, be sure to add the different shades evenly through the painting.
Step 5: Let it dry completely.
Photography by for Oh Happy Day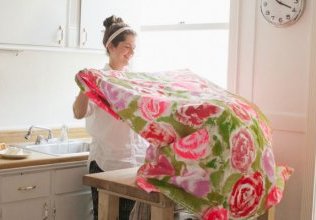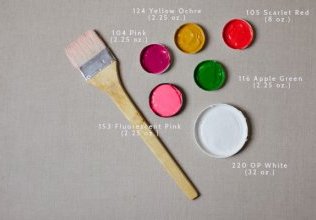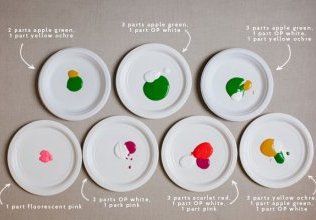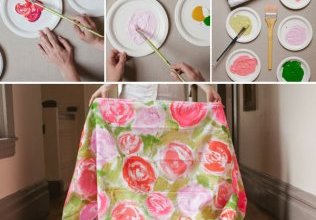 https://www.guideavis.com/couvrance-fond-de-teint/