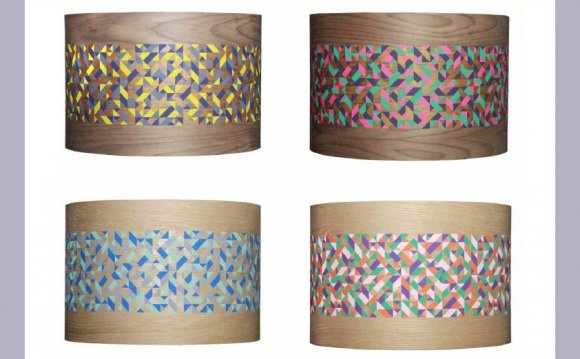 Architecture in Northern Landscapes
From the Publisher. Todd Saunders (1969) is one of the most important young contemporary Canadian architects working internationally. His architecture, simple yet powerful, incorporates elements of his country's architectural identity—including the use of wood and carefully picked Modernist influences—bringing it at the same time into the 21st century with excellent execution, carefully chosen materials and a hands-on approach. Saunders (he lives and works in Bergen, Norway) has successfully executed work in both Canada, Norway, and Finland, creating architecture with a strong sense of northern identity, an individual approach that is informed by the strongness of natural landscape. The most important projects: Aurland Lookout, Long Studio, Fogo Island, Tower Studio, Fogo Island, Squish Studio, Fogo Island and Villa G. The first reference monograph on a remarkable young architect working in Scandinavia and Canada. The monograph provides interesting unpublished documents, curated by Jonathan Bell (Architecture Editor, Wallpaper magazine) and Ellie Stathaki (Deputy Architecture Editor, Wallpaper magazine) as well as three interviews by Olaf Gipser, Zita Cobb, and Brian MacKay-Lyons. The artwork of the book is by the international renowned graphic designer Henrik Nygren.
Dysthe Design
From the Publisher. Ever since the 1960s Sven Ivar Dysthe (b. 1931) has been one of the leading proponents of Scandinavian design. The 1960s feature prominently in his creative work, a time when he founded Pop design in Norway and produced most of his emergent iconic designs. Dysthe's career got off to a glamorous start: in 1953 this student of the Royal College of Art in London was commissioned with the creation of the school's coronation gift, a wooden casket, for Queen Elizabeth II. Since then one cannot think of the international design scene without thinking of him. His chair and furniture designs 1001, Popcorn, Prisma, Planet and Laminette are huge successes in the export market. The latter is one of Norway's most popular chairs, on which virtually every Norwegian has sat at least once due to its use in countless public buildings, likewise travelers all over Oslo's Gardermoen airport with his chair Gardist. In the 1970s Sven Ivar Dysthe also significantly contributed to the development of ski equipment – and to the then success of the Norwegian athletes – by developing a revolutionary ski binding out of plastic.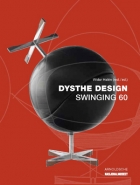 Award-winning designer Sven Ivar Dysthe's furniture designs are as popular today as the time they were designed and have secured him an exceptional place in Scandinavian design history.
The publication offers a comprehensive review spanning 60 years of the Norwegian design icon Sven Ivar Dysthe. His most prominent designs and innovations in industrial design are now being presented for the first time.
With contributions by Thomas Flor | Trine Lise Dysthe | Widar Halén | Foreword by Audun Eckhoff
Exhibition: The National Museum – The Museum of Decorative Arts and Design, Oslo/Norway, 4.5. to 22.8.2013
Georg Jensen: A Tradition of Splendid Silver
A sterling study of the exquisite designs of Danish silversmith Georg Jensen (1866-1935) and company. Nearly one thousand photographs illustrate much of the stunning jewelry, hollowware, and flatware designed and produced from 1904 to the present.
One of the most talented, original, and influential silversmiths of the 20th century, Jensen's life and the company he founded are thoroughly researched. This book explores his place within the late nineteenth century arts scene, his training as a sculptor and silversmith, the establishment of his own workshop, and its expansion into an international company. The contributions of many gifted designers who worked for the company are discussed in detail. Interpretation of the marks used on Jensen silver is provided. This is a major revision of a very important book, with over 200 new photos and new information. It is an invaluable reference work for owners of Jensen silver, artists, silversmiths, designers, curators, and art dealers.
Grete Prytz Kittelsen
From the Publisher. Grete Prytz Kittelsen (1917–2010) is regarded as "the queen of Scandinavian design." Her sphere of influence in the history of decorative art and design stretches from the Scandinavian Design period, 1945–65, to today. This book is the first comprehensive presentation of her work. In these pages the range of her oeuvre is displayed in brilliant color, with archival material and more than five hundred new photographs that document her stature as a hollowware designer, whose production—several hundred unique items, including bowls, dishes, plates, casseroles, and vases—was more extensive than that of any other Norwegian postwar designer, and as a jewelry artist, who produced a large and innovative range of pieces challenging the view of jewelry as mere decoration in the era of modernism.
From the Coolest Corner: Nordic Jewellery
From the Publisher. From the Coolest Corner – Nordic Jewellery presents groundbreaking and fresh jewellery from Northern Europe, a comprehensive selection of current works by artists from Denmark, Finland, Iceland, Norway, Sweden and the Baltic States. The best and most innovative Scandinavian art jewelery is presented, assessing its possibilities and potential at the beginning of the twenty-first century.
The project presented in this publication, culminating in a symposium and a traveling exhibition, challenges stereotypical notions of northern European art jewelery. Do the typical Nordic trends of the nineteen-nineties still apply today? Indeed are there currently any general trends at all in Scandinavian design? Or has the orientation towards international design become so dominant that there are no longer any regional characteristics?
Renowned experts have made a selection of representative works, as a basis for researching the role of northern European jewelery in the context of international art.
Authors | jury: Liesbeth den Besten (NL) | Widar Halén (NO) | Love Jönsson (SE) | Päivi Ruutiainen (FI) | Jorunn Veiteberg (DK/NO)
With 156 works by artists from Denmark, Estonia, Finland, Iceland, Norway and Sweden, this publication considers the significance, strategies and trends of Nordic art jewelery in the early twenty-first century. Expert authors present the backgrounds, developments and characteristics of the contemporary jewelery.
Exhibition venues: The National Museum - The Museum of Decorative Arts and Design, Oslo, Norway, 19.1. to 21.4.2013; Designmuseum Danmark, Copenhagen, Denmark, 28.6. to 15.9.2013; Design Museum, Helsinki, Finland, to 12.1.2014; Estonian Museum of Applied Art and Design, Tallinn, Estonia, 7.3. to 11.5.2014; Röhsska Museum for Fashion, Design and Decorative Arts, Gothenburg, Sweden, 31.5. to 21.9.2014; Galerie Handwerk, Munich, in March 2015 during the exhibition 'Schmuck' at the Internationale Handwerksmesse München.
Jørn Utzon: Drawings and Buildings