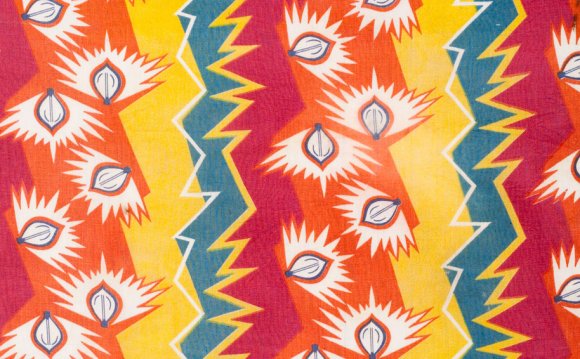 Like a basket weave that's been hitting the gym, Broad Weave isn't afraid to flex its muscles. A sturdy fabric with a textured appeal, Broad Weave is like adding spice to spicy food or turning up the volume when the music is already loud. "This one goes to 11, " one might say.
Cotton Twill
Made from pompoms of white fluffy material growing around the barbed seeds of the cotton plant, this is a soft fabric that magically emerges from a thorny shrub. That rough upbringing might be what gives Cotton Twill its enduring character. A mix of street smarts and cozy charisma, Cotton Twill is a win-win in any situation.
Ducale Wool
The more you look at Ducale Wool, the more you see. The first color gives way to hints of lighter hues within its weave, blending together to create depth and warmth in one outstanding textile. Durable, elegant and as familiar as your favorite blazer – the one that makes you feel like a movie star – Ducale Wool is why the Italians are known for their expertise with fabric.
Lama Tweed
The power suit of fabrics, this is the go-to choice for a confident, smart look. A straight shooter, Lama Tweed knows how to hold a room's attention and prefers to meet in person rather than via Skype or IM. In other words, this is a fabric you – and your furniture – have to experience firsthand to fully appreciate.
Linen Weave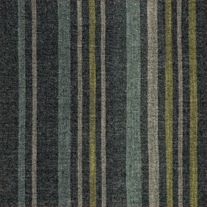 Flax is a wondrous fiber, in use for 10, 000 years and yet as vital as ever. Flax puts the fresh in a summer suit and the crisp in a stack of new greenbacks. And in our Linen Weave, it quietly lends backbone to viscose and cotton while offering its ancient grid to the eye and cool touch to the hand, like a breeze over the plains of Mesopotamia.
Pebble Weave
Pebble pathways derive their appearance as much from the stones themselves as the grid that forms between them. So too with Pebble Weave, built on a ground of black yarn that frames and elevates the lighter yarns into textured courses, nearly similar and yet endlessly varying. Again and again, you smooth a hand over its surface, exploring it like a pebble pathway, listening to what the stones have to say.
Textured Stripe
A fabric that can be theatrical without stealing the show, Textured Stripe is a combination of "jazz hands" and a high-four. It's orderly yet colorful, business-minded yet creative – the Financial Times and the Sunday style section combined. Finally, a great stripe that's flattering on every frame.
Maharam Divina Melange | Maharam Milestone
The work of a fourth-generation family-run
business, Maharam fabrics have been
available to – and loved by – DWR customers
for many years. Maharam Design Studio is
responsible for the development of an
extensive collection of innovative textiles
created through the exploration of material
and technique. Based in New York, Maharam
also works with the Danish company Kvadrat
to better serve the global design community.
Maharam Divina Melange
Did you know that a single wool fiber can bend 20, 000 times without breaking? What's also amazing is that even after that endurance test, it's still the belle of the ball, elegantly upholstering furniture tall and wide. The combination of high performance and coziness in these cable-like strands is what makes wool so unique and so at home in your home.
Maharam Milestone