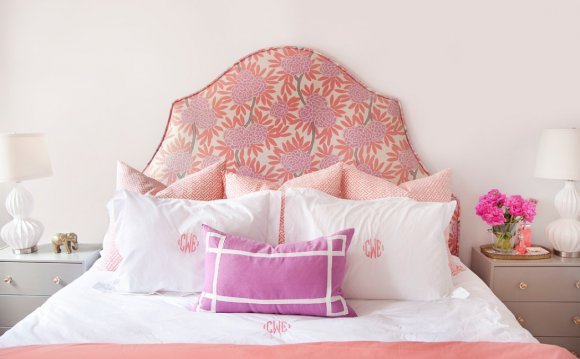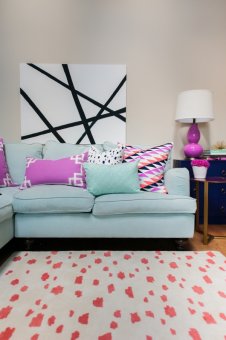 As soon as we started this wild ride we call SMP Living, we'd the enjoyment of going behind your blog using uber talented Caitlin Wilson. A few years and many, many, articles later, Caitlin has found, relocated, and included with her household. The woman new house is chock-full of vibrant tones and lovely details, and we're going to get an insider peek! Oh, and there's even more the following, you realize, in case you're looking.
From Caitlin… among perks of having personal textile & rug range is I get to switch down my cushions with every new collection! The Tribeca collection arrived in time for me personally to jazz up my living room with bold design and punch! Im so inspired by shade and pattern- they're my favorite hues for late summer…Bright berry, mint, coral, and navy.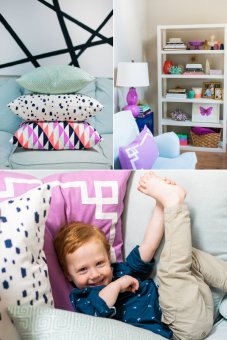 It's an ideal transition into Indian summer and very early autumn. I wanted my children room to feel bold although the area itself is quite easy. I did so a simple stroke artwork in deep navy to produce a focal point since the ceilings are so high.
My coral noticed carpet can be so versatile. I keep moving it from room to area because it just works together with every thing and small spills from my kids blend in! My rugs tend to be handmade wool-tufted in India, so they are extremely plush and smooth.
My cooking area is regarded as my personal favorite spaces in the house. It's simple nevertheless the contrasting black-and-white provide a different sort of look. It fits in perfectly with our new town of Portland.
I really like having rooms to enhance during my kitchen area. The bay window behind the sink permits great light and gives myself some room to accessorize! The black colored house windows and equipment give it a modern feel- which was important during my current designs. I will be enjoying dark navy and black colored accents everywhere!