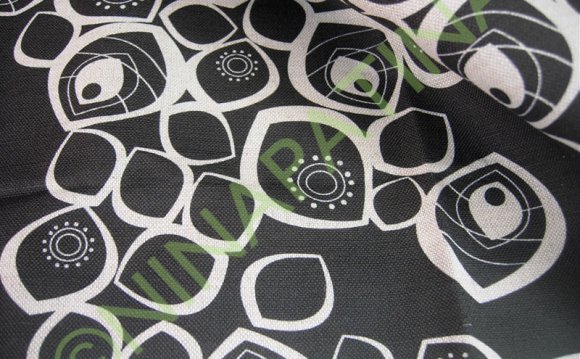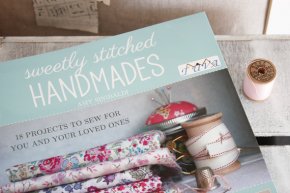 Hi textile enthusiasts!
Hope most people are doing well and it is ready for a few interesting news! It really is that point of year once we are becoming ready to share our love for textiles (more than usual) once we get ready for Quilt Market. Definitely this includes new designers and lots of new choices. (we're as excited when you are!)
Today, we are delighted to announce our most recent inclusion to our restricted Edition manufacturers and AGF family, Amy Sinibaldi! (Welcome house!) You may recognize Amy from the woman beautiful sewing & crafting blog site Nana business as well as the author of "Sweetly Stitched Handmades." And also being an innovative wonder woman, Amy is a wife and mama of four young ones surviving in sunny Southern California.
Along with her sweet character, Amy tells AGF about the woman inspirations, imaginative process, and just how it feels to endeavor into textile design. Hopefully you've got enjoyable observing Amy and her new collection. Without further ado, we present to you Amy Sinibaldi!
AGF: the reason why choose Art Gallery Fabrics to introduce your first fabric collection?
Amy: I'd been approached by many people regarding the houses and I also knew that all them were great alternatives but I became most excited - and I signify word when you look at the truest kind – my heart virtually beat quicker on concept of creating with AGF. I experienced already been a longtime admirer of AGF's advertising and marketing and LookBooks and their particular extremely fresh and contemporary approach to showcasing their item. Meaning a lot to a designer.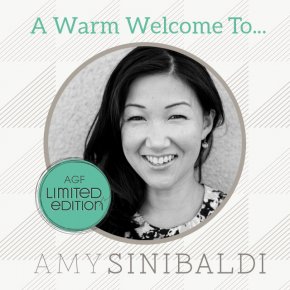 AGF: how can it feel once you understand your materials are exclusive to your restricted Edition idea, and will only be imprinted when?
Amy: Knowing that the line will simply be printed as soon as helps it be a really unique line, much more unique because it's my first-line, and I also wish that people tend to be interested in it as I ended up being when designing it. And I also wish that lots of various other outlines will follow it ;)
AGF: exactly what did you do before you began designing fabrics?
Amy: Before creating fabrics, we invested all my time using material on all manner of jobs, quilts, bags, garments, zakka products, and stitcheries. I have already been designing the past several years, therefore it's an all-natural that i might turn to designing fabric and generating the line I've always wanted using.
AGF: exactly how as soon as do you determine textile design was anything you desired to do your self one-day?
Amy: i may n't have thought it could ever before happen but we dared to dream of material design pretty early on. Naturally I just began stitching in 2006, but we learned rapidly and fell in love with the possibilities textile provides as a medium. After that, after you've gotten within the initial pleasure of all amazing textiles on the market you start to check near you while start thinking, hey, i possibly could repeat this also. I believe it's an all natural feeling, for a woman who works together with fabric time in and day out, to would you like to design her own fabric line. There are many stunning materials out there, but what might be more exciting than focusing on a project that is entirely yours from beginning to end – the textile, the design, while the construction. It's a creative dream be realized!
AGF: what's the story behind your collection?
Amy: undoubtedly and away, my very first love in life was books. I became constantly reading underneath the covers deeply to the evening as a kid and exploring new globes through books. As a grownup I started to collect publications just as much the stories when it comes to real beauty of this book it self. Therefore I've invested many checking out second-hand bookstores interested in breathtaking hardcover copies of books that Everyone loves. We geek on the endpapers, the spines, the pictures, the designs, the fonts, and also the paper it self. Therefore it ended up being normal for me to mix my first love with my 2nd great love ~ textile! And because these days we live-in a world where books and stories could be delivered in many types, I was thinking I'd put an emphasis from the kind that I adore most readily useful. Paper. Paperie!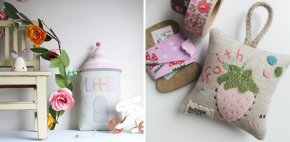 AGF: exactly what are you looking to translate and offer to fabric enthusiasts together with your collection?
Amy: I'm hoping to provide textile fans an array of textiles that embody the characteristics I like most useful ~ pretty, nice, and modern-day. These three qualities constantly tick off the containers in my situation. Along with this unique collection I'm looking to bring a bookish sensation that does not hit you across head featuring its motif. I always prefer a far more subdued hand in might work and also this range offers a novel motif, but subtly, often right, and then in addition abstractly.
AGF: Explain your innovative procedure when designing fabrics from start to finish?
Amy: I discovered the fundamental how-to's on material design while producing this range and I think my evolution as a fashion designer provides me to different locations and processes, but I began each one of these images with some sketches, or doodles, in the event that you will. Drawing with India ink on crisp white report appeared like a great starting point for a line that I experienced designed to phone Paperie from beginning. When the standard sketches had been made, I scanned them into my computer and played with all of them in Adobe Illustrator. That's really fun and my power to adjust using the software simply started initially to get good-by enough time the range was because of (so I understand I'll enjoy it more as time goes on.) Using shade emerged next, and that is intense. It could be exhilarating and heartbreaking to observe how color modifications according to what size an object is and just what it's next to. An individual color could be like a chameleon in this way. So, with this line we played with colors and more colors until i really could barely see and I also worked my Pantone samples til these people were very smooth around the sides. Then I handled scale and bringing in images that will stabilize the collection until it appeared to work. All I am able to say is, thank heavens for Pat. Seriously I couldn't have inked it without her. She is like sunlight so when you're in the dark and sunlight shines, you're the same as, "aaaah!"
AGF: in the event that you must select one printing, that is your preferred and exactly why?
Amy: My favorite printing might be cheerfully Ever After, the center print. I've never ever necessarily already been big into hearts, however these hearts are more organic, perhaps not perfect, two-toned, smooth, plus the colors talk to me. I'm sure I like this material because We can't wait to use it and I also can consider one hundred approaches to do exactly that!
AGF: Which print ended up being many difficult to produce and why?
Amy: My biggest challenge in generating this range was getting away from small. I'm accustomed to working together with tiny items of material, that I've somewhat made it difficult for myself to "see" things bigger as I'd mainly favor all the design on a fabric printing to take place within a 2" square. Ha ha! That's difficult. And I know you can't work just with small prints, because a quilt requires some bigger scale images to help relieve the eye and offer some stability. With Library Gardens I wanted to help make a slightly larger repeat and include more difference for eye, to ensure had been stretching myself some, but it had been somewhat "stretch".
AGF: the other designers, manufacturers or designers do you realy research to or motivate your work?
Amy: Im prompted every where we look. And because we consume, sleep, and breathe design, my artist's eye is never shut down. It's difficult however, to produce an appearance that is really your own personal and I have actuallyn't yet founded my own, and so I try not to invest too much time evaluating one artist's work over another. I am able to let you know, however, that I'm very much in love with the aesthetics of Anna Graham, Katie Daisy, Heather Ross, Anna Bond, and everybody We follow-on Instagram. There is a little (or a big) 'something' within their work that sends "yes" signals to my creative psyche.