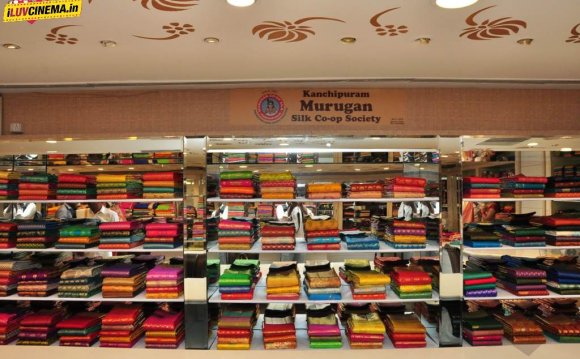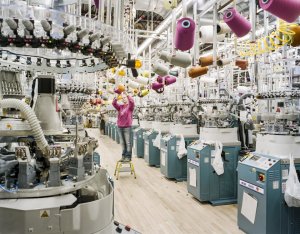 Photographing a working mill calls for bushels of determination, nonetheless. "There is not much staging permitted because I cannot alter or interrupt the outlines of manufacturing, " Payne explained. "So I wait, often months, for right colors ahead along, and a magical moment does occur, only if for a couple hours or minutes."
Those moments do take place, as his jaw-dropping photographs testify. Clumps of brilliant teal materials pile against dull professional equipment, bathed in hot light. Shocking red skeins hover throughout the regimented factory floor.
Occasionally, too, we come across the personal factor: factory employees modifying machines and bundling textiles. Along with his pictures, Payne states, he hopes to both shine a light regarding tiny surviving American textile industry also to commemorate its works. "They share a quiet pride and self-esteem, as they are evidence that manual work and artistry still have worth in today's economic climate, " he informed HuffPost.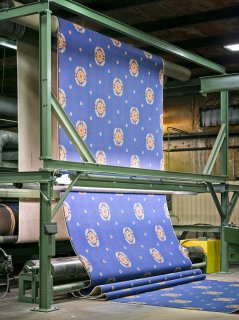 © Christopher Payne/Esto/Benrubi Gallery
Conrad-Jarvis, Pawtucket, Rhode Island
Darn Hard Socks, Cabot Hosiery Mills, Northfield, Vermont
Darlington Fabrics, The Moore Company, Westerly, Rhode Island
Bloomsburg Carpet, Bloomsburg, Pennsylvania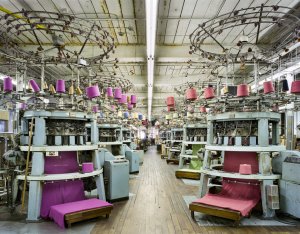 © Christopher Payne/Esto/Benrubi Gallery
Fall River Knitting Mills, Fall River, Massachusetts
Leavers Lace, West Greenwich, Rhode Island
S&D Spinning Mill, Millbury, Massachusetts
Langhorne Carpet, Penndel, Pennsylvania
Polartec, Lawrence, Massachusetts
Sterlingwear, East Boston, Massachusetts